Linux
What is Linux?
To make it simple, Linux is an operating system just like Mac OS X or Windows. Linux has many variations called distros. There are over 600 distributions to choose from.
### What are Linux's features?
Open Source
Free (most distros)
Excellent stability
Endless customization
Small size
Low system requirements
### Ubuntu To have an experience that is as easy as Mac OS X choose Ubuntu ![](ubuntu.png "Fig. 1 The Ubuntu interface")

Features
Developed by Canonical
Stable
Easy
The most popular distro
Going mobile
Easy UI
Manjaro
To have an experience that is straight out of the box ready choose Manjaro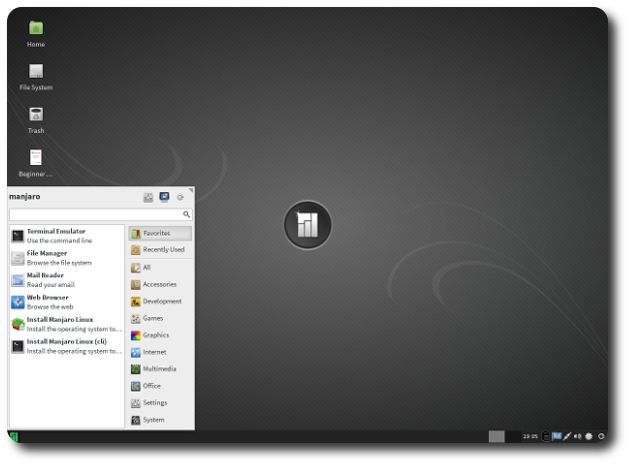 Features
Based on Arch
Suite of applications
Easy
Fast
Powerful
Gentoo
To have an experience that is as hard choose Gentoo
Features
Super customizable
Barebones minimum
Hard
Advanced
Fast
How do I install Linux?
Virtually (Virtual Machines)
Live CD/DVD
Live USB
VM
A virtual machine allows you to run an OS inside your own operating system
1. Download .iso or insert CD/DVD
2. Run VM wizard
3. Enter Options and continue
4. Rest is done for you!
Live CD/DVD
**CAREFUL**: Partitioning your drive might delete data on your drive
1. Download .iso
2. Mount onto DVD/CD
3. Place in computer
4. Boot from CD/DVD
4. Install onto HDD
Live USB
**CAREFUL**: Partitioning your drive might delete data on your drive
1. Download .iso
2. Mount onto USB
3. Place in computer
4. Boot from USB
4. Install onto HDD